In November we held a Verify / digital identity roundtable discussion for local authorities based in the northwest, hosted at Rochdale Town Hall.  The event was facilitated by iNetwork, so our thanks to them for putting this together.
Looking at what the attendees wanted, a number of common themes emerged, which included:
How would a LA get their customers using verify,
Using Verify for Single sign-on for accessing services, making it easier for the customer,
How Verify can make service improvements,
How Verify can improve engagement with citizens,
Using Verify to access multiple services through single account,
How does Verify work with existing CRM and My Account services,
How can Verify extend access to residents not engaged,
How can Verify and identity integrate with existing systems.
In the round table discussions, where each table had to tackle one issue, again we noticed common challenges between LAs and what they are trying to achieve.
Tackling service costs, taxi licensing and even helping people to register for voting were seen as key service areas.  Saw that using Verify to target services at citizens is a positive way forward, Universal Credit being a good example.
Looking at the benefits of a federated identity, helping vulnerable people came out strongly, driving out further efficiencies, reducing delays and waiting times for customers and removing a silo approach within local authorities.
Finally, the benefits of a personal data store were clear. A citizen who can control and share their own information would save staff time and costs, and customers always doing the same thing.  Other operational cost savings could be made around document storage and management but a federated identity would resonate with place based working, whilst putting the customer in control of their own information, ensuring GDPR compliance.
Click here for a copy of the slides.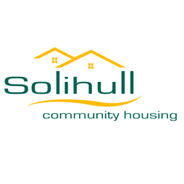 Solihull Community Housing (SCH) is now rolling out the Digital Log Book to all tenants as part of their Digital Transformation Strategy.
Over the coming months we will be work working closely with SCH's Tenancy Support Team in reviewing their existing processes to explore ways to make it easier for the team to support their new tenants by utilising the Digital Log Book.
This will include capturing greater insight into their new tenants needs, which will then allow SCH to support them more effectively by focussing on those who are most vulnerable.
We at SCH are keen to improve the digital inclusion of our tenants and to reduce costs in line with the 1% rent reduction that we will be making over the next 4 years. We felt that speeding our planned roll-out of the Digital Log Book to all our tenants would be one of the ways we could achieve both of these objectives" Chris Deery Head of Housing IT
In addition to this, we will also look at combining Solihull Council and SCH systems in a way that allows the tenant to access all key services from one single location (Digital Log Book). Further still this can be achieved through a single sign on solution which includes using their Facebook profile.
We will also be targeting 1,000 tenants who currently interact with SCH on-line to participate in a pilot to find out their digital preferences in relation to key enquiries or services such as reporting a repair.
The information will be gathered through a survey created within the Digital Log Book and will be used to help shape the future roll out of digital services.